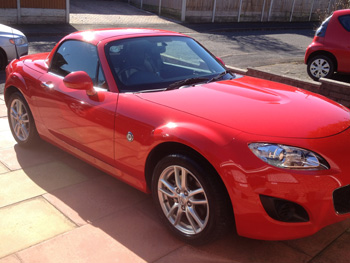 Red is definitely the colour to test any paint protection as it can fade really badly, so we're pleased to show you a shining example of how well Supagard protection works.
Our customer, Mr Woodger, does nothing but give his MX5 a warm wash each week. His car is absolutely beautiful and has never lost its colour or shine over four years after being treated.
He's so delighted with his Supagard paint protection he called us to ask if we would like to showcase his car as an outstanding example of the effectiveness of our product – needless to say, we're delighted to do so!